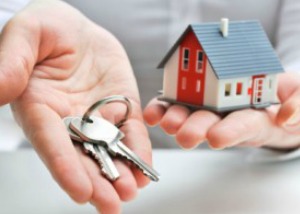 For every individual owning a home is a long cherished dream. Owning a home which you can proudly call your own is a life- time decision. Sunrise Finserve Pvt Ltd. is one of the leading channel partners with Banks and NBFC and can help you avail loan amount up to 20 crores for construction, renovation and purchase of new home.
Whether you want to purchase a property or a plot or want to do self –construction, or just add a room or two, add an extra floor or do some external or internal repairs to your existing home – we are there to serve you and help you procure the best deals for your home loan needs as a leading Debt Syndication company. We deal with leading banks and NBFC that can provide best customised deals in home loan product for you depending upon your requirement.
You can incur loans at fixed rate of interest, saving you from the changing volatilities in the finance market. As debt Syndication Company and top home loan DSA we help our customers get refinance for home loan at the best home loan interest rates.
Count on us for loan amounts up to 20 crores for Housing loans. Interest rates range from 9.5% to 11% for housing loans.
A personalized strategy for each of your life goals.
Major Purchase
This is for investors who are saving for a home down payment, future tuition, or any other specific purchase or event.
Build Wealth
Often you don't have a specific reason to save but still want to grow your wealth over a long period of time.
Safety Net
This is one of the highest priority goals we recommend for investors, designed to ensure you have an emergency fund.
A full range of Life, Serious Illness, Income Protection, Pension Term, and Unit Linked Comparative Quotes plus Business Assurance reports, and Health Insurance comparisons.
Product Fact Sheets and a full Comparative study of products covering Unit Linked Bonds, With Profit Bonds, Tracker Bonds, Deposit Products, Guaranteed Bonds and Regular Savings.
Our Fund Advice section provides Fund Fact Sheets and comparative Fund Performance details based on Fund Price information from the leading supplier of information in this area.