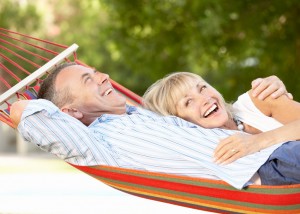 Life insurance policies are pioneered to offer lifetime security to an individual, his/her family and even your business constant shield in the ever- growing changing socio-economic world. Life insurance policies in Mumbai are predominantly considered to be too expensive. However, the case is not so. At Sunrise Finserve Pvt Ltd. you will be guided on the best insurance policy you should invest in, you will be well informed about every worth of your investment in the insurance policy. We make you understand the essential motto of investing in Life insurance policies and why it's crucial investment for all individual and family.
LIC policy secures the future of your family and secures its foothold in time of crisis and protects one and all to cope better from financial risks. Moreover you can be best assured that life insurance policy will take care of the long term expenses in the optimum best way of the survival family. The life insurance policies today are designed to build cash value. Such a policy allows an investor to make supplemental income and also facilitates one to cope well with sudden unexpected expenses.
You can nominate your spouse and children to be a part of the policy. There are a plethora of policies to choose from among the countless range of policies from simple and basic. Confused, Worry not, we at Finserve Finance Pvt Ltd. are here to guide you at our best and help you sort all this out. Remember, we are here to assist you for all your financial investment in LIC policy to secure you and your family's future.
It's just a matter of one call to us and we will be there to strategically and analytically help you choose the best LIC Policy, that will allow you to maintain a strong foothold on your finances in times of all crises today and tomorrow.
Major Purchase
This is for investors who are saving for a home down payment, future tuition, or any other specific purchase or event.
Build Wealth
Often you don't have a specific reason to save but still want to grow your wealth over a long period of time.
Safety Net
This is one of the highest priority goals we recommend for investors, designed to ensure you have an emergency fund.
A full range of Life, Serious Illness, Income Protection, Pension Term, and Unit Linked Comparative Quotes plus Business Assurance reports, and Health Insurance comparisons.
Product Fact Sheets and a full Comparative study of products covering Unit Linked Bonds, With Profit Bonds, Tracker Bonds, Deposit Products, Guaranteed Bonds and Regular Savings.
Our Fund Advice section provides Fund Fact Sheets and comparative Fund Performance details based on Fund Price information from the leading supplier of information in this area.