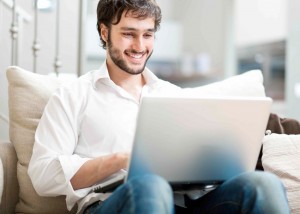 Loan Against Property in Mumbai
To get a loan at low interest rates, to meet your financial needs for emergencies, education etc mortgaging existing property is a great way. This will allow you to meet your financial needs with ease through LAP, without actually selling of the same.
It's best to apply for a loan against property, as we are the best DSA for loan against property in Mumbai to work out your finance needs co-ordinating with Banks and NBFC.
Count on the best DSA for loan against property who takes away your worries concerning finance documentation and works towards attaining speedy approvals for you. We help you get flexible repayment options by NBFC's and Banks and help you avail best deals for loans. Getting a loan couldn't get easier!
Features & Benefits
• Flexible eligibility of loan for businessmen
• You can avail loans against residential as well as commercial properties
• Avail loan flexible offerings – EMI based loan or Overdraft facility available
• Benefit of repayment through flexible loan tenure
Loans amounts ranging from Rs. 20 lakhs to Rs. 30 crores
Give wings to your dreams
A personalized strategy for each of your life goals.
Major Purchase
This is for investors who are saving for a home down payment, future tuition, or any other specific purchase or event.
Build Wealth
Often you don't have a specific reason to save but still want to grow your wealth over a long period of time.
Safety Net
This is one of the highest priority goals we recommend for investors, designed to ensure you have an emergency fund.
A full range of Life, Serious Illness, Income Protection, Pension Term, and Unit Linked Comparative Quotes plus Business Assurance reports, and Health Insurance comparisons.
Product Fact Sheets and a full Comparative study of products covering Unit Linked Bonds, With Profit Bonds, Tracker Bonds, Deposit Products, Guaranteed Bonds and Regular Savings.
Our Fund Advice section provides Fund Fact Sheets and comparative Fund Performance details based on Fund Price information from the leading supplier of information in this area.