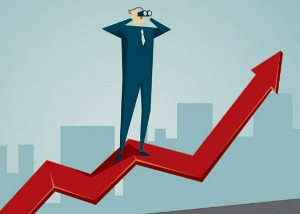 Sunrise Finserve Pvt Ltd specialises in arranging finance for Working Capital needs of clients from varied walks of life. We set up working capital facilities channelling with various Banks and Institutions. The working capital loan encompasses fund based limits like Cash Credits, overdraft and Guarantees. We make these working capital loans available at very attractive rates of interest and best of competitive terms.
Till date we have served innumerable companies that depend on banks and NBFC to fund them for their day to day operational costs. These funds for working capital are created based on the company's yearly objectives and specific needs of the client.
Based on the corporate company's yearly business plans our dedicated team of working capital professional advises the corporate. The approach we follow entails creation of detailed base information concerning the company. The financial statements are included and a rightful presentation of financial statements are made based on our expertise and given accounting norms.
We also cater to Non-Fund based limits like Letter of Credit and Bank guarantee. We also advise our clients on the thoughtful selection of Banks – nationalized, private banks based on the nature of company, their business movement, financial performance, & their financial requirements.
We understand this important and dynamic need of our clients. Our team helps businesses to strategically structure and source the financial loan that is most suitable for their growth needs in the form of Corporate Loans for business activities.
Our deep and extensive network of relationships enables us to source funds from Banks, NBFC's financial institution.
A personalized strategy for each of your life goals.
Major Purchase
This is for investors who are saving for a home down payment, future tuition, or any other specific purchase or event.
Build Wealth
Often you don't have a specific reason to save but still want to grow your wealth over a long period of time.
Safety Net
This is one of the highest priority goals we recommend for investors, designed to ensure you have an emergency fund.
A full range of Life, Serious Illness, Income Protection, Pension Term, and Unit Linked Comparative Quotes plus Business Assurance reports, and Health Insurance comparisons.
Product Fact Sheets and a full Comparative study of products covering Unit Linked Bonds, With Profit Bonds, Tracker Bonds, Deposit Products, Guaranteed Bonds and Regular Savings.
Our Fund Advice section provides Fund Fact Sheets and comparative Fund Performance details based on Fund Price information from the leading supplier of information in this area.